In Honour of Chris Springle
Since Chris was able to hold a crayon, his life had changed towards learning how this coloured object could become a useful tool to create images that he was thinking of. 
Colouring in a colouring book wasn't good enough, he had to design his own colouring pages.  From that moment on his life as a creative artist started to unfold. Chris would ask for blank sheets of paper and doodle on them, creating images that helped him gain confidence in his ability to draw, paint and create anything he wished to do.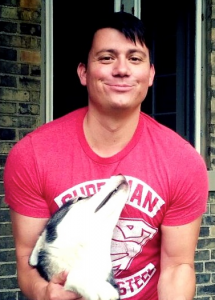 At the age of 9 years he started collecting comic books and from then on he explored the level of each artist's work in every comic book he read. From this time Chris grew his passion to the Marvel, DC and other comic book artists. As he would read each comic he created his own images of what he saw and felt in every book. This was Chris's passion to read then create his own images by what he felt from his comics. It was like Chris went off into his own imaginative world and created.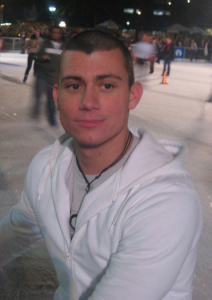 During public school to high school he self taught himself to become a better artist.  He studied art at Durham College to become a Graphic Designer. Chris took this knowledge he had learnt and began to create the most amazing pieces of artwork, which he became so proud to do. With the help of his desire to read and draw he created his own stories and from them he created his artwork to reflect his feeling he was conveying.
Chris was well loved by the people he came across in his life. So many say they will miss his smile and the laughter he brought to so many people. Chris would always reach out to so many that need his help and guide them to healing within themselves. Chris also had a special relationship with the dogs he had in his life and thanks to the 3 Wishes program for allowing his best friend "Meeka" into his room at the hospital to visit and for also displaying many of his pieces of art he created and some of his stories.
Chris will be sadly missed by his mother, father and brother and so many family and friends.