Initiating the 3 Wishes Project (3WP)
Frequently Asked Questions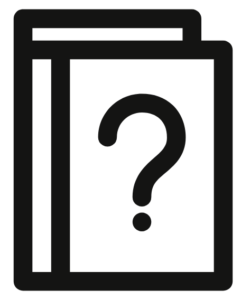 Selecting Patients and Introducing 3 Wishes
-Familiarize yourself with what is already being done in your hospital setting and build on those initiatives.
-Learn about your local institutional policies and procedures/services available (pet therapy, music, volunteer services). Collaborate with administrators and leaders.
-Identify your local community resources (e.g., knitting clubs).
Ideally, persons who have rapport with the family should initiate wish elicitation and fulfilment based on conversations they've had which have helped them get to know the patient.
-Practice conversational language with colleagues about wish elicitation
-Start with the acts of compassion that are already part of your personal practice, or part of your unit's cultural norms, and build on them.
-Don't be afraid to stumble in your first few conversations with families. Many have found it helpful to have a colleague assist with the 'getting-to-know-you' conversation and eliciting wishes.
-Avoid automatically assuming families don't want or need anything. It never hurts to ask, as they are the experts of themselves and their loved one.
-Facilitate peer-to-peer mentorship and engagement of staff. It is important that the clinicians involved are heard, supported, and mentored throughout the process.
-Embed 3 Wishes Champions amongst diverse interprofessional staff at every level of leadership
-Ensure supplies and resources are accessible and visible for clinicians. Provide examples of wishes for staff and have guides at hand on how to co-create tributes with patients and families to empower and engage front line staff.
-Do not focus on the number of patients and families who receive wishes, but rather ensure that each 3 Wishes process is conducted with compassion, authenticity, and meaning.
-Share stories with staff to validate and celebrate acts of kindness and build a 3W community