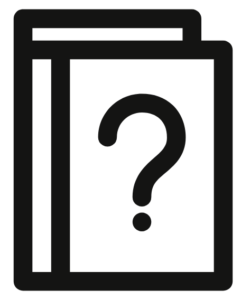 Initiating The 3 Wishes Project (3WP)
Frequently Asked Questions
Getting Involved:
Where can I find information about getting involved in 3 Wishes?


Please download our open access '3 Wishes Project Start-Up Guide' for more information about how to start the project at your healthcare setting. This guide contains information on basic start-up materials, funding opportunities, wish examples, and lots of other relevant details.

How can we pilot this project to see if we could start it in our hospital?


Teamwork is key to the implementation of 3 Wishes. Consider assembling a core team of motivated individuals who work collaboratively with each other on a regular basis. Starting small, and learning from each patient, is the best way to introduce the project to your setting. On a day when most of your core team is present, select a suitable patient for whom to implement 3 Wishes. As a team, consider what you already know about the patient and family and identify the team members best suited to engage in further conversation with the patient and family about possible wishes. Work together to fulfill wishes to the best of your ability. Find time to debrief about the experience, sharing what worked well and what was challenging. Continue this process until the team develops a level of comfort with what works in your setting.

What materials do we need to get started?


While it may feel overwhelming to start because of competing responsibilities, all you need is a core group of motivated individuals. While each patient is unique, we have found it useful to have some common items readily available for staff. Examples include paint, ink stamps, canvases, key chains and photo frames. Handy re-usable items include flameless candles, scent diffusers for aromatherapy, speakers, and devices to play music. Other items that can be stocked for wish fulfillment include plastic plates, glasses, crayons, and blankets. We suggest obtaining local storage space for supplies and for guides containing instructions on how to implement specific wishes, to support staff in co-creation of wishes with patients and families. Please refer to the '3WP Start-Up Guide' for further details on useful materials to have available for wishes.

How much start up funding is needed?


The amount of funding required will be dependent on the Implementation Model you have in mind for your site (please refer to the '3WP Start-Up Guide' for descriptions of Implementation Models). The range can be as low as $1,000-$2,000 or higher for more comprehensive models involving research data. Our 3WP multicenter research found that the average cost per wish was $5. The average cost per patient with more than 3 wishes was $24. Notably, over 70% of the total wishes implemented were implemented at zero cost)! For many sites that have implemented 3 Wishes, local fundraising activities have been a good way to get the word out about their project initiative, and help to sustain it.

Are there any learning opportunities with the 3 Wishes Project?


We host periodic webinars and create some podcasts for clinicians interested in learning more about the 3 Wishes Project.
The Wishes:
What is a wish?


A wish is a simple, meaningful, individualized expression of a request or a need that can be fulfilled for a dying patient and/or a grieving family member. Wishes give voice and agency to patients and their families and provide an opportunity to find meaning at the end of life. Wishes help us honour and authentically connect with patients and their families. Calling these acts of compassion 'wishes' may be just giving a name to something that is already done as part of 'standard of care' at your site.

Are there limitations on the types of wishes patients may be implemented?


Our goal is to encourage simple acts of compassion, to uphold the inherent dignity of our patients, and to celebrate our patients. Setting financial limits per wish ensures that the project is affordable and sustainable.  Recall that people may not remember their wishes, but they will remember the connection with staff members, and how they were treated and felt. Concerns about logistics, liability, or safety may limit the fulfillment of some wishes. The imminence of death may also limit the implementation of more complex or time-consuming wishes. We also recommend becoming familiar with your local institutional policies and procedures.

How can we avoid unrealistic expectations regarding wishes?


When getting to know your patient and their family, attempt to frame the conversation to avoid unrealistic wishes. Provide examples of simple meaningful wishes if patients and families ask what others have wished for. If the wish is not feasible, consider the spirit of the wish, acknowledge how meaningful that would be, and provide a symbolic alternative.

Example:

Daughter: "Can my mom go home?"3 Wishes Champion:

"I wish your mom was stable enough to be able to go home. I worry that she is too sick and requires too many life supports to be able to safely go home. I wonder if we could bring home to her. Are there items from home that would help to personalize this room and bring comfort to her? How can we help make this possible?"

Do we provide a list of options or any literature for the families to read?


We do not provide a list of options to families. We encourage organic conversations with patients and their families to learn about who the patient was as a person and what might be meaningful to them. We believe that these conversations and the connections they facilitate, are some of the most therapeutic aspects of the 3 Wishes Project. Please download our '3 Wishes Project Start-Up Guide' for wish examples.
Selecting Patients and Introducing 3 Wishes:
Are there patients who are excluded from participating in 3 Wishes?
The 3 Wishes Project vision is for compassionate End-of-Life care to be the 'standard of care'. Thus, there are no absolute contraindications to the participating in the 3 Wishes Project. We caution against introducing the language of death and dying when raising the 3 Wishes Project if it is not clear to patients and families that this reflects the clinical situation. Some criteria that may prompt the clinicians to consider that the patient is appropriate for the 3 Wishes are: patients with a >95% chance of dying, or if a decision has been made to withdraw or withhold life support in the anticipation of death, or when goals of care have been changed to 'comfort measures' only.
If the patient doesn't have any family members, can we still initiate the 3 Wishes Project?


The staff or 3 Wishes Team (sometimes one and the same) can implement wishes for any patient. For example, the staff may wish for the patient to have a knitted blanket on their bed or they may wish to sit with the patient who is dying. Some of these gestures may reflect 'standard of care' at your site, but can still be considered wishes. Some family members may be too far away to visit. Speaking with them over the phone may help elicit wishes (e.g., say a few words into a patient's ear from a distant friend/family member). Wishes can also be elicited from friends, neighbours, case workers, and/or staff working in the patient's place of residence. We suggest keeping a broad, open interpretation of the notion of family.

Who introduces the 3 Wishes Project to the families?


After orientation and some basic training, any clinicians (nurses, physicians, social workers, spiritual care clinicians, respiratory therapists, physiotherapists, occupational therapists, pharmacists etc.) who has rapport with the patient or their family may initiate the conversation. Depending on your center's preferences, clinicians may also elect to introduce a 3 Wishes Champion to the family to initiate and facilitate 3 Wishes. This is an effective way for the 3 Wishes Champion to provide mentorship and familiarize staff who are less comfortable or who have less experience with initiating end of life conversations.

How is 3 Wishes typically introduced to families?


The following are some suggested questions to facilitate the conversation but are not an exhaustive list:
-Bedside staff ± 3 Wishes Champion meet with the family
-Introduce yourself and acknowledge how difficult this must be to have a loved one so seriously ill.
-Introduce why you are there: "We are here to learn more about the patient and about you to try to help during this difficult time. Can you tell me a bit about [the patient]? How could we honour him/her?"
-Initiate the conversation with things you already know about the patient and expand from there. To learn more about the   patient, some suggested phrases include:
"What did s/he like to do before becoming ill?"


"Where did [the patient] grow up?"




"How did you meet?"




"How long have you been together/married?"




"Who is most important to [the patient]?"




"What are [the patient's] favorite things, places, memories?"


"Who are the other family members we might meet?"
-Support for the family members is also key. Indicate to the family that you are there for them:
"What do you need right now?"


"Is there anything that we can do for your family as you are here this afternoon?"

Who can make a wish?
Anyone who knows something about the patient. A wish could be from the patient (if they are able to engage), from their friends/family and/or from any clinician. Ideas for wishes evolve organically from conversations with patients and their families . Wishes may evolve over time, or change over time as ideas are reflected upon or discussed. Often, an initial wish is offered by the clinical team to the patient or family (e.g., offering some snacks, placing a comforting blanket on the patient, or providing extended time and privacy to the family) to start the conversation and thinking about wish possibilities.

How much time does implementing wishes take?


The time required for wish fulfillment varies depending on the patient's dying trajectory, the number of family members and clinicians who are available and engaged, and the efficiency with which meaningful wishes are elicited and implemented. We consider conversations that take place during working hours as part of usual care. Some elicited wishes are implemented by the family (bringing in pets or favourite pictures or other items from home). Many wishes from clinicians rely on supplies that are readily available in the 3 Wishes supply cupboard, or storage area, once established (i.e., blanket, music, frames, keychains). Other wishes may reflect routine clinical practice (i.e., family or a staff member sitting with a patient, ensuring that the patient does not die alone).

What if the patient or family declines to participate?


Patient's and family members are often grieving and overwhelmed when death is imminent. They may feel too stressed or lack a desire or need to participate in additional activities or gestures at this time. Acknowledge that this is a difficult time and reassure the patient and family that they will receive the same care regardless of their desire to express wishes. Let them know that it's ok to change their mind and how to notify the 3 Wishes team if they re-consider something that would be helpful (e.g. Thank you for speaking with me. Let [me/your nurse] know if you would like discuss this again.). Consider offering your own gestures and acts of kindness that you perceive will be welcome. These will be an extension of your own care. Use your clinical judgment and knowledge of the patient about what might be helpful, avoiding what might be uncomfortable (e.g., for a family who prefers to sit quietly without conversation or music, consider giving them their space, checking in periodically and bringing ice water into the room).
Other Tips
How can the 3 Wishes Project integrate with local resources?


-Familiarize yourself with what is already being done in your hospital setting and build on those initiatives.




-Learn about your local institutional policies and procedures/services available (pet therapy, music, volunteer services). Collaborate with administrators and leaders.




-Identify your local community resources (e.g., knitting clubs)

Can you share some tips for success?
-Ideally, persons who have rapport with the family should initiate wish elicitation and fulfilment based on conversations they've had which have helped them get to know the patient.
-Practice conversational language with colleagues about wish elicitation
-Start with the acts of compassion that are already part of your personal practice, or part of your unit's cultural norms, and build on them.


-Don't be afraid to stumble in your first few conversations with families. Many have found it helpful to have a colleague assist with the 'getting-to-know-you' conversation and eliciting wishes.




-Avoid automatically assuming families don't want or need anything. It never hurts to ask, as they are the experts of themselves and their loved one.




-Facilitate peer-to-peer mentorship and engagement of staff. It is important that the clinicians involved are heard, supported, and mentored throughout the process.


-Embed 3 Wishes Champions amongst diverse interprofessional staff at every level of leadership
-Ensure supplies and resources are accessible and visible for clinicians. Provide examples of wishes for staff and have guides at hand on how to co-create tributes with patients and families to empower and engage front line staff.
-Do not focus on the number of patients and families who receive wishes, but rather ensure that each 3 Wishes process is conducted with compassion, authenticity, and meaning.
-Share stories with staff to validate and celebrate acts of kindness and build a 3W community.